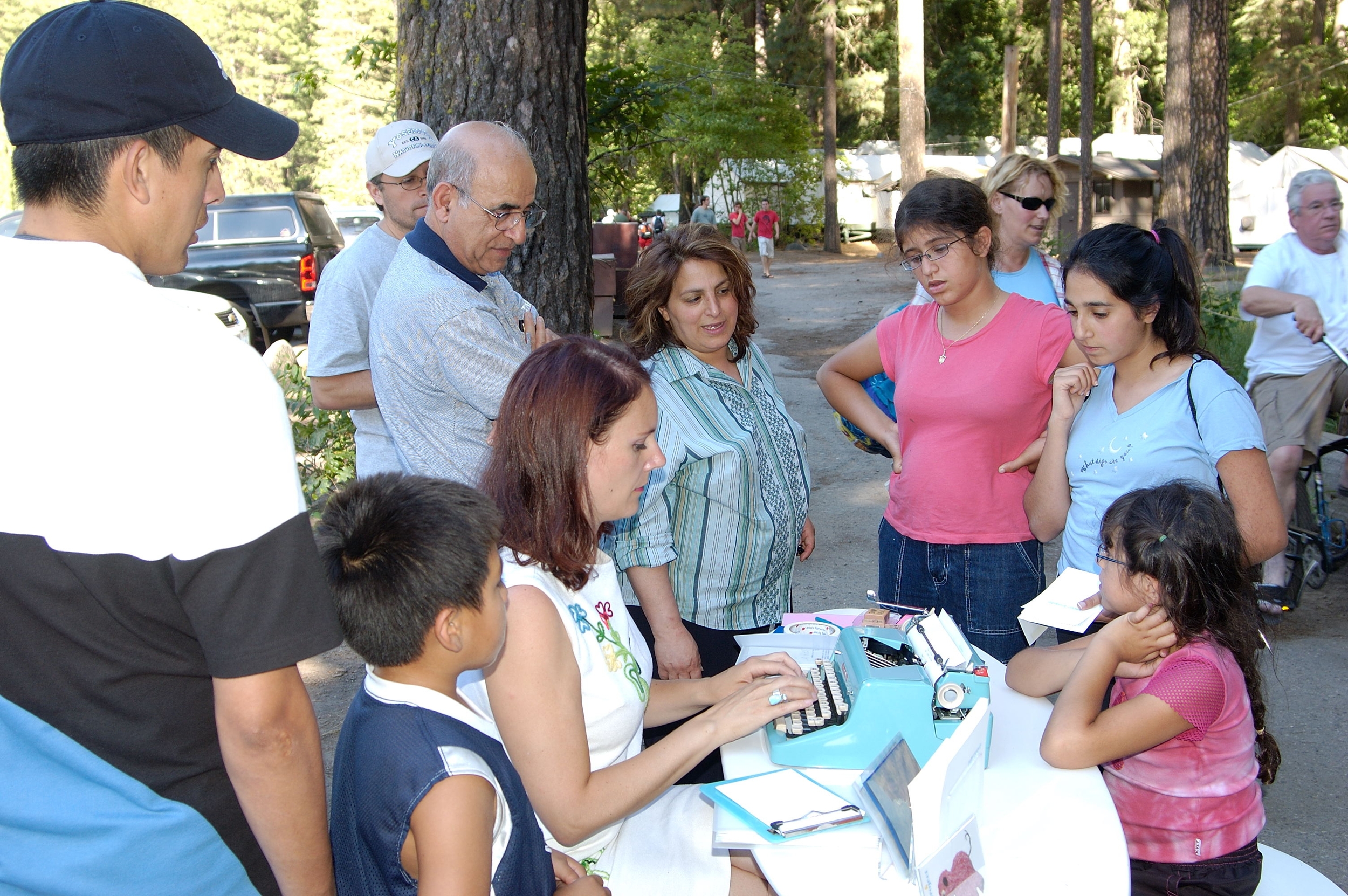 In summer 2006, Sheryl Oring staged a cross-country tour of "The Birthday Project." For this work, Oring wore a 1960s party dress and set up a portable "birthday party" in parks and flea markets. As people passed by, she invited them to send cards to the President for his 60th birthday. Using a manual typewriter, she typed their thoughts onto the card.
With this project, Oring offered people across a broad spectrum of society a chance to extend very personal wishes to the President on this landmark birthday, thereby painting an intimate portrait of American views on the presidency halfway through his second term in office.
"The Birthday Project" was made possible by a grant from the Creative Capital Foundation and with support from the Booklyn Artists Alliance; the New York Foundation for the Arts, Materials for the Arts and the National Coalition Against Censorship.
The performance was done in parks and at flea markets in eight cities across the United States in June 2006: Brooklyn, Indianapolis, Raleigh, Tampa, Houston, Des Moines, Albuquerque and Yosemite.
All photos are by Dhanraj Emanuel.