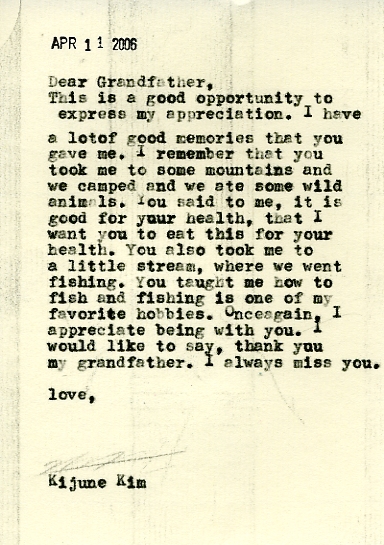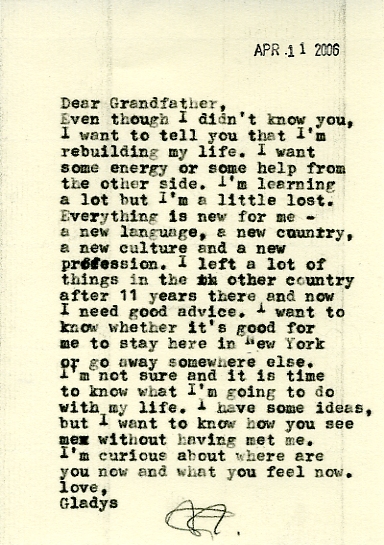 Sheryl Oring created "Writing Home: Conversations with Our Ancestors" as a public performance at the historic Eldridge Street Synagogue in New York's Lower East Side neighborhood. The work explores the connection between place, language and memory, particularly in reference to the American immigrant experience.
For this project, Oring sets up a portable office, circa 1950, and invites participants to dictate letters to their ancestors. Using carbon paper and a vintage typewriter, Oring types participants' responses, gives the original to the interviewee, and keeps a duplicate for her archive.
Oring is continuing to perform "Writing Home" at venues such as the International Center in New York City. And together with Jamie Munkatchy of the Booklyn Artists Alliance, Oring has created a limited edition artist book based on this project.