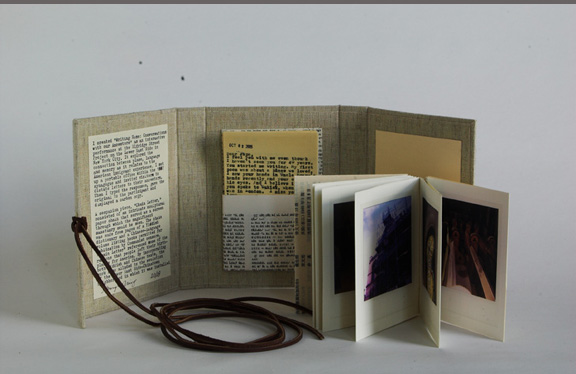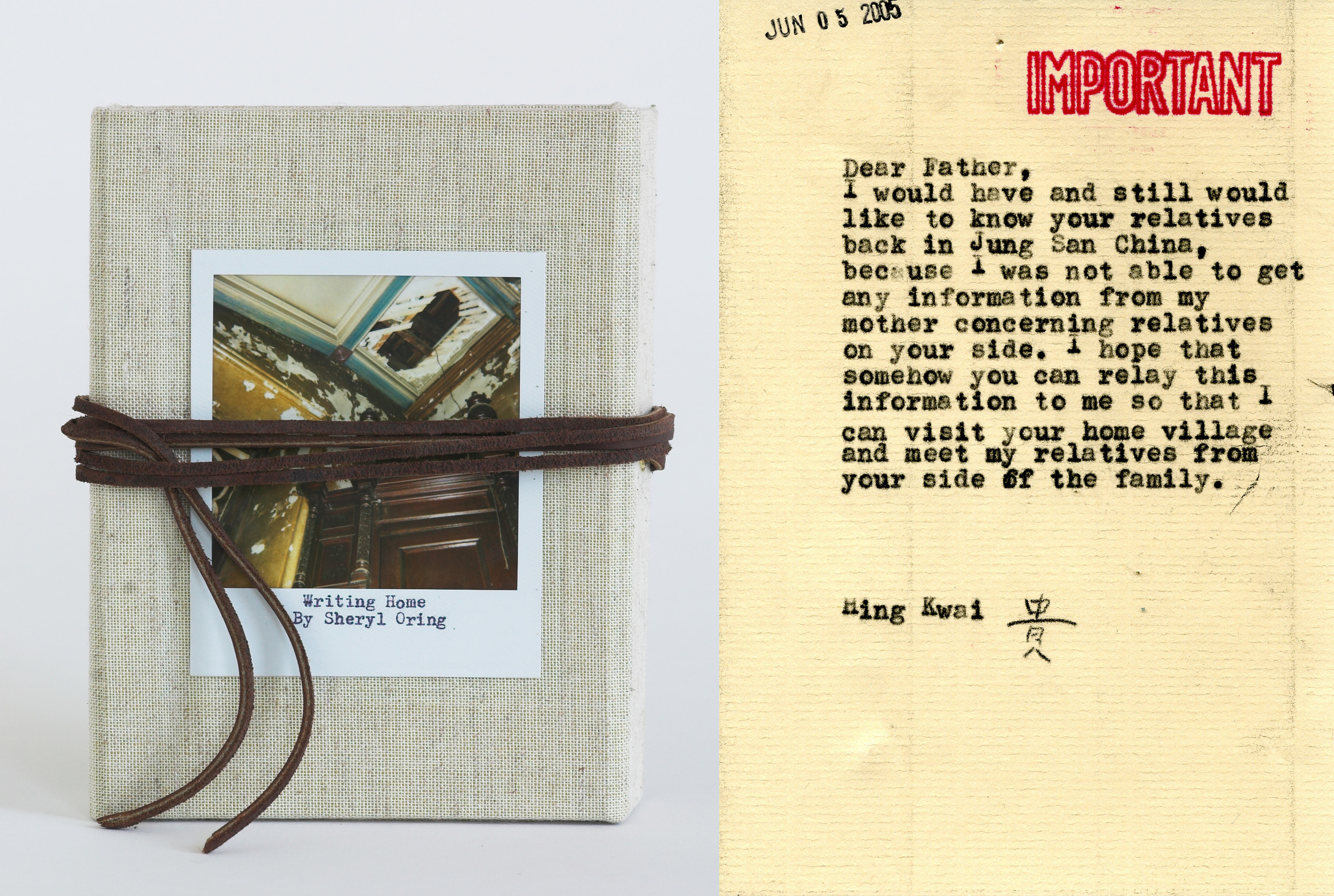 Brooklyn: Sheryl Oring, 2006. Edition of 18.
7.25 x 5.5" three-panel portfolio. Closes with leather ties. Bound in beige linen bookcloth by Jamie Munkatchy. Each book features an original Polaroid photograph of the Eldridge Street Synagogue or the surrounding neighborhood on the cover. Contents include a hand-typed introduction; 43 letters dictated during performances at the Eldridge Street Project in 2005; and, a flag-bound book featuring eleven Polaroid photos of Eldridge Street Synagogue and the surrounding neighborhood. Inside pockets are made out of pages from a Yiddish dictionary and a Chinese-language volume listing books permitted for publication by Communist censors, alluding to the mixed nature of this Lower East Side-Chinatown neighborhood.
This book was made in conjunction with a series of interactive performances – Writing Home: Conversations with our Ancestors — by Sheryl Oring at New York's Eldridge Street Project. It explores the connection between place, language, and memory, particularly in reference to the American immigrant experience. For this project, Oring set up a portable office at the Eldridge Street Synagogue - built in 1887 and now a non-profit cultural center - and invited participants to dictate letters to their ancestors. Using carbon paper and a vintage typewriter, Oring typed participants' response, gave the original to the interviewee, and kept a duplicate for her archive and this book. Oring continues to perform "Writing Home" at venues such as the International Center in New York City.