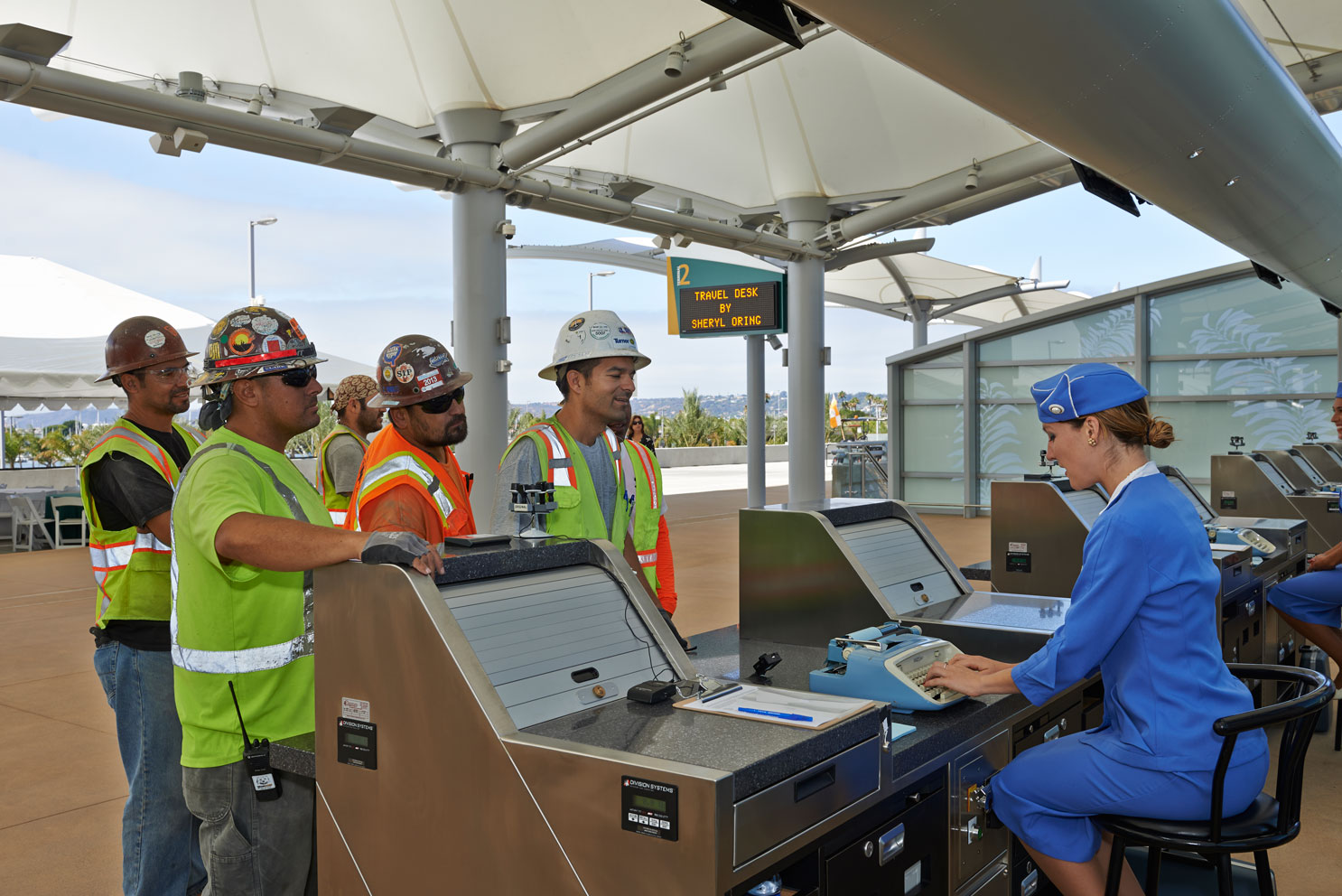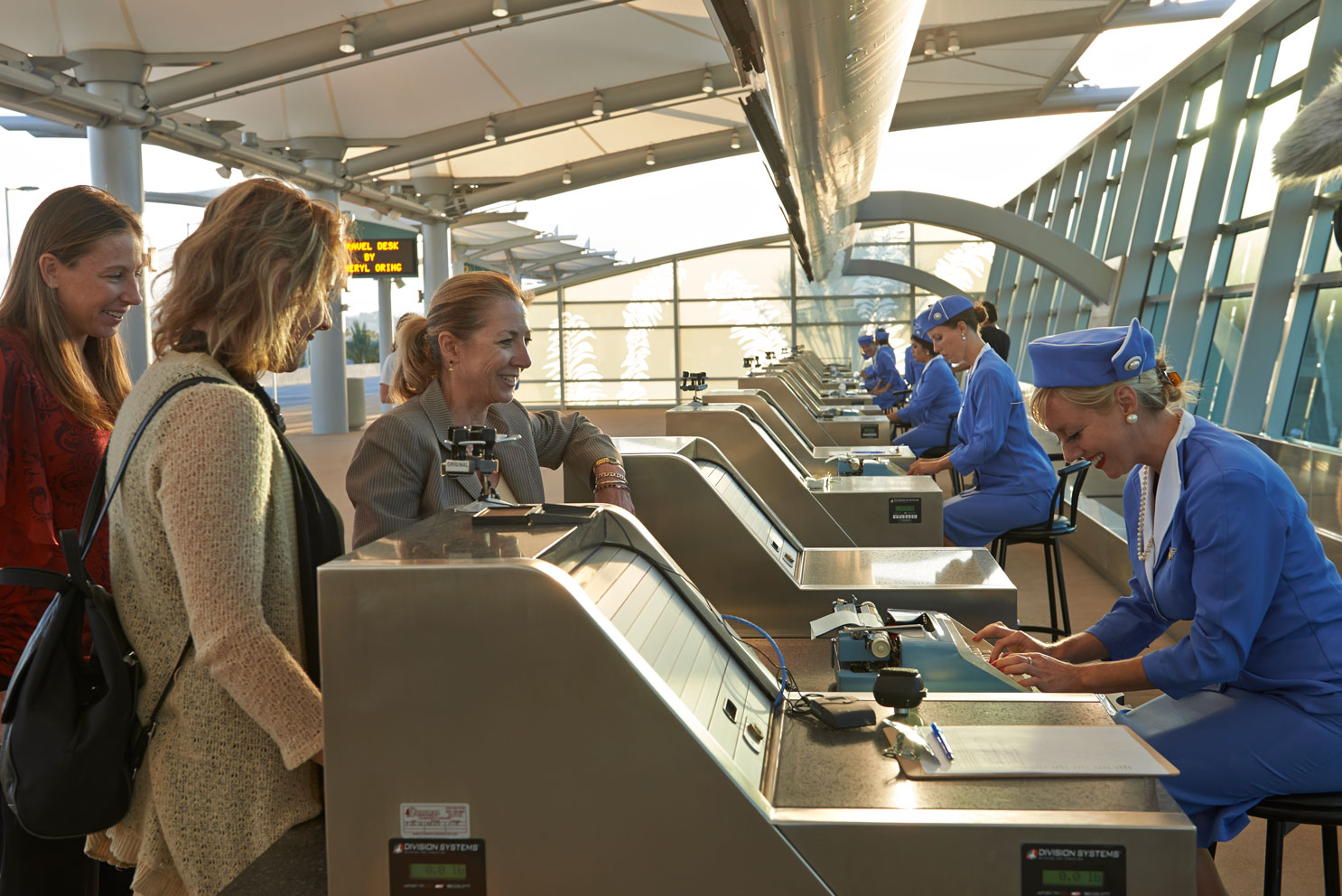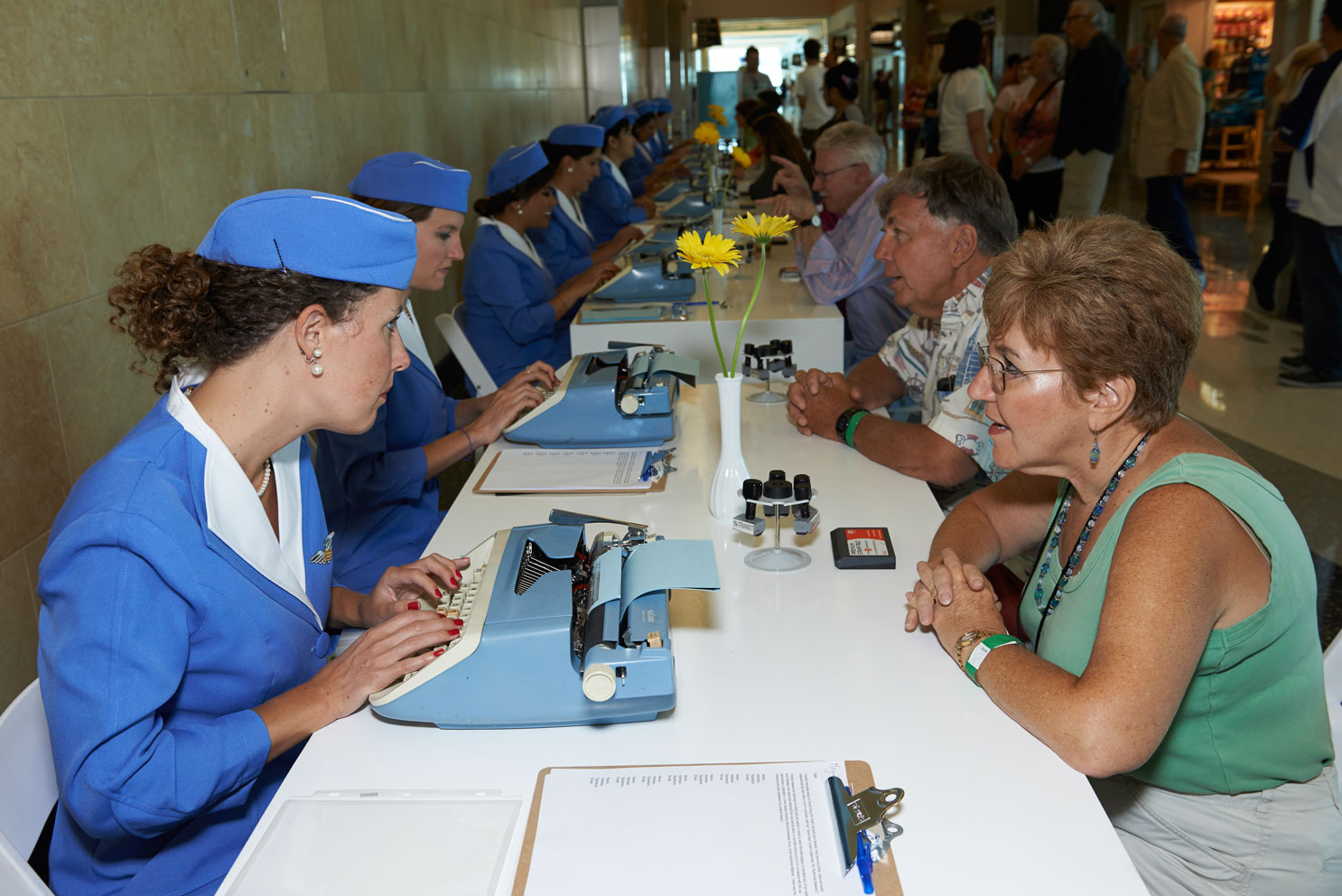 In August 2013, a series of four performances of "Travel Desk" marked the first phase of a public art commission at the San Diego International Airport. Typists dressed in 1960s era flight attendant uniforms took dictation of people's travel stories. The performances took place during the grand opening of one of the airport's new terminals. A permanent art installation inspired by the stories shared during the "Travel Desk" performances will be installed in the airport in late 2014.
A special thanks to the wonderful typing pool: Ela Boyd, Elizabeth Chaney, Tiffany Chiu, Micki Davis, Brie Iatarols, Rhea Kumar, Stephanie Lie, Elle Mehrmand, Bruna Mori, Nina Preisendorfer, Jessica Sledge and Megan Willis. And the project assistants: Orianna Cacchione, Lawrence Chit, Kate Clark, Joy Decena and Edward Sterrett.
All performance photos by Dhanraj Emanuel. Other photos by Mingzhao Dong.
A 20-foot "Travel Desk" was installed at the San Diego International Airport in early 2015. The table, made from urban-harvest Sugar Gum Eucalyptus wood, features stories gathered in the "Travel Desk" performances laser etched into the tabletop.