"I Wish to Say" grew out of Sheryl Oring's concern that not enough voices were being heard about the state-of-affairs in this country and her belief in the value of free expression that is guaranteed under our Constitution.
For this project, Oring sets up a portable public office - complete with a manual typewriter - and invites people to dictate postcards to the President. This ongoing project began in 2004 with a commission from The First Amendment Project in Oakland, CA, and has had two national tours thanks to grant support from the Creative Capital Foundation.
To date, nearly 4,000 postcards have been sent to the White House as part of this project. A complete archive of the project is hosted by the University of North Carolina at Greensboro Library.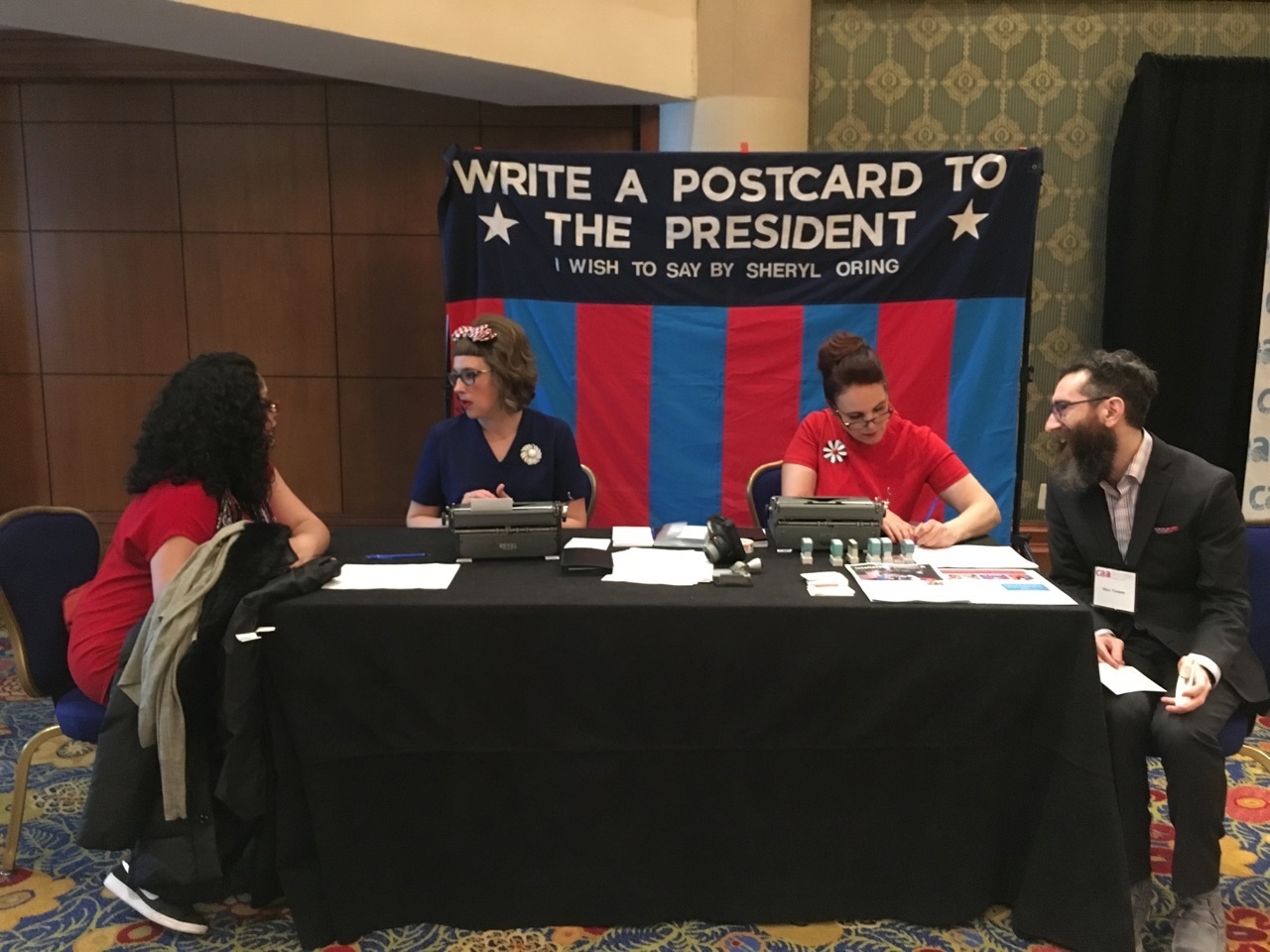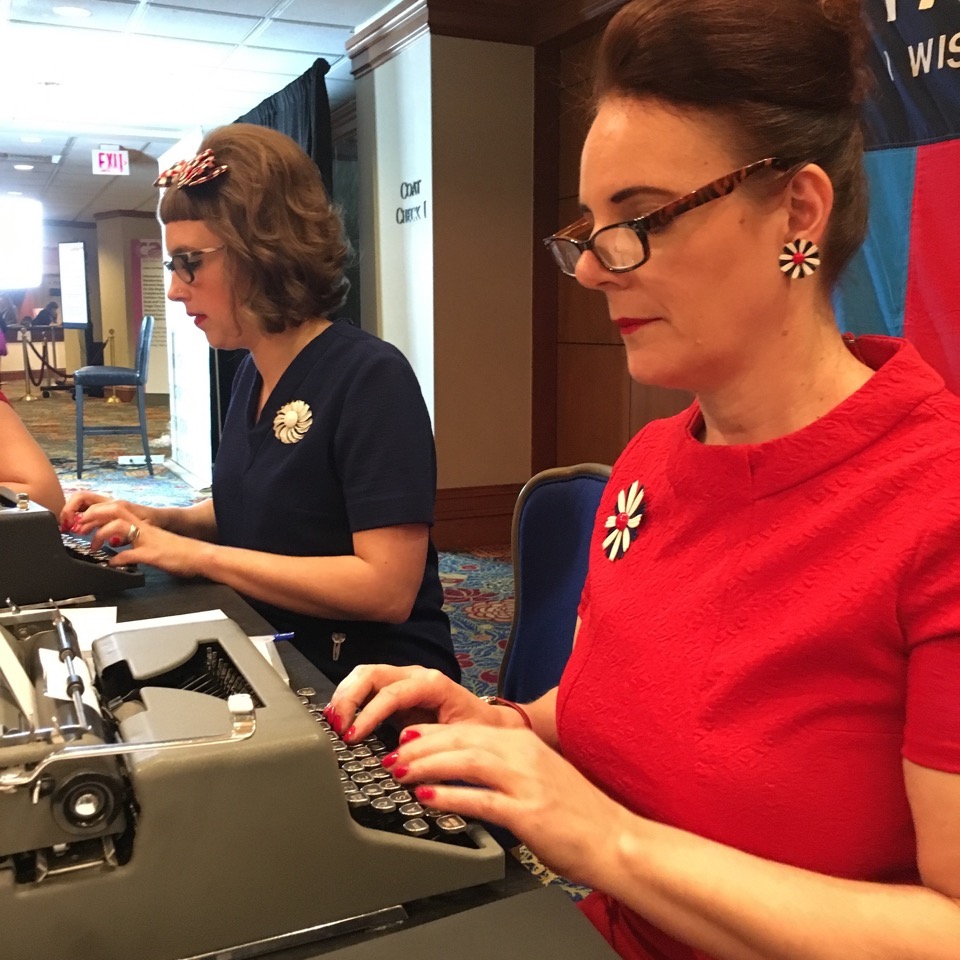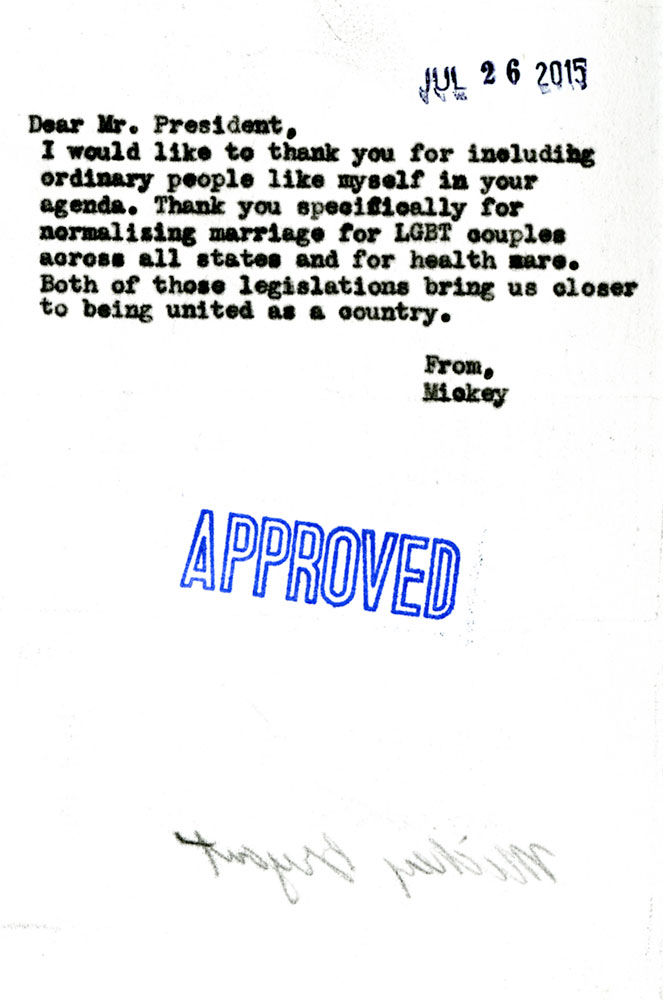 On April 27, 2016, a team of students from the University of North Carolina at Greensboro and PEN writers invited the public to dictate postcards to the Presidential candidates during the PEN World Voices Festival. This performance was made possible by grants from Franklin Furnace and Creative Capital. The messages dictated during this daylong performance were on display at Smack Mellon in Brooklyn as part of the "Of the people" exhibit curated by Erin Donnelly and at the Southeastern Center for Contemporary Art in Winston-Salem, NC, as part of the "Dispatches" exhibition curated by Cora Fisher.
Oring's book, "Activating Democracy: The I Wish to Say Project," was released by the University of Chicago Press and Intellect Books in Fall 2016.