Agitype, first used in 2018, is a combination of two words: agitate and type, with secondary references to agitprop. The goal of agitype is to attempt to arouse public feeling through printed letters.
Exhibition of work by Sheryl Oring
This mid-career show at the Lois and David Stulberg Gallery at Ringling College of Art and Design in Sarasota, Florida, runs through December 8. The work in the show addresses themes of citizenship, free expression, first amendment rights, story-telling and activism through art. A tour timed to the next national election season is being planned and is designed to engage the public and encourage active participation in our democracy through art.
Agitype features work Sheryl Oring has created over the past 20 years. The oldest work, Writer's Block, was created 20 years ago in Berlin, Germany, as a tribute to the writers whose books were burned by the Nazis. This sculptural installation comprised of 18 sculptural "cages" filled with typewriters from the 1920s and 30s was first shown on Bebelplatz, site of the Nazi book burning in Berlin, and has since been shown in multiple locations in the U.S. and Europe.
Other highlights include:
- A new series of I Wish to Say monoprints that feature quotes from postcards typed to President Trump during performances held around the country in 2017. New performances of this work in which students are invited to dictate postcards to the President are also planned.
- A new performance called After the Dinner Party that examines feminist concerns some 40 years after artist Judy Chicago created "The Dinner Party," a massive triangular table with ceramic place-settings commemorating 39 important women from history. At the exhibition opening, typists asked visitors which woman in history they would like to sit next to at a dinner party and why; answers from the public were typed verbatim and were included in the exhibition.
- A new series of drawings called Agitype that features quotes culled from news stories about the #MeToo movement.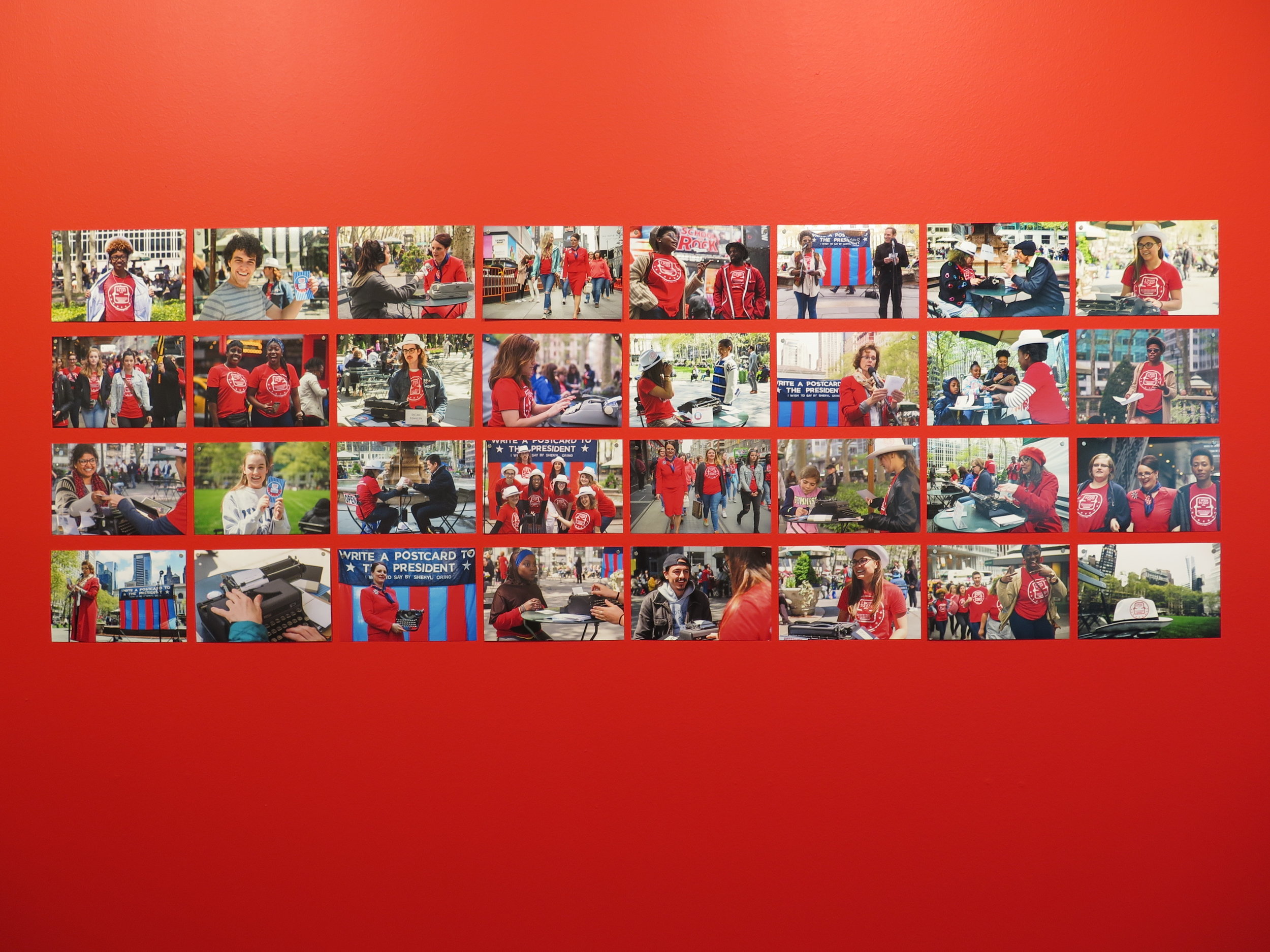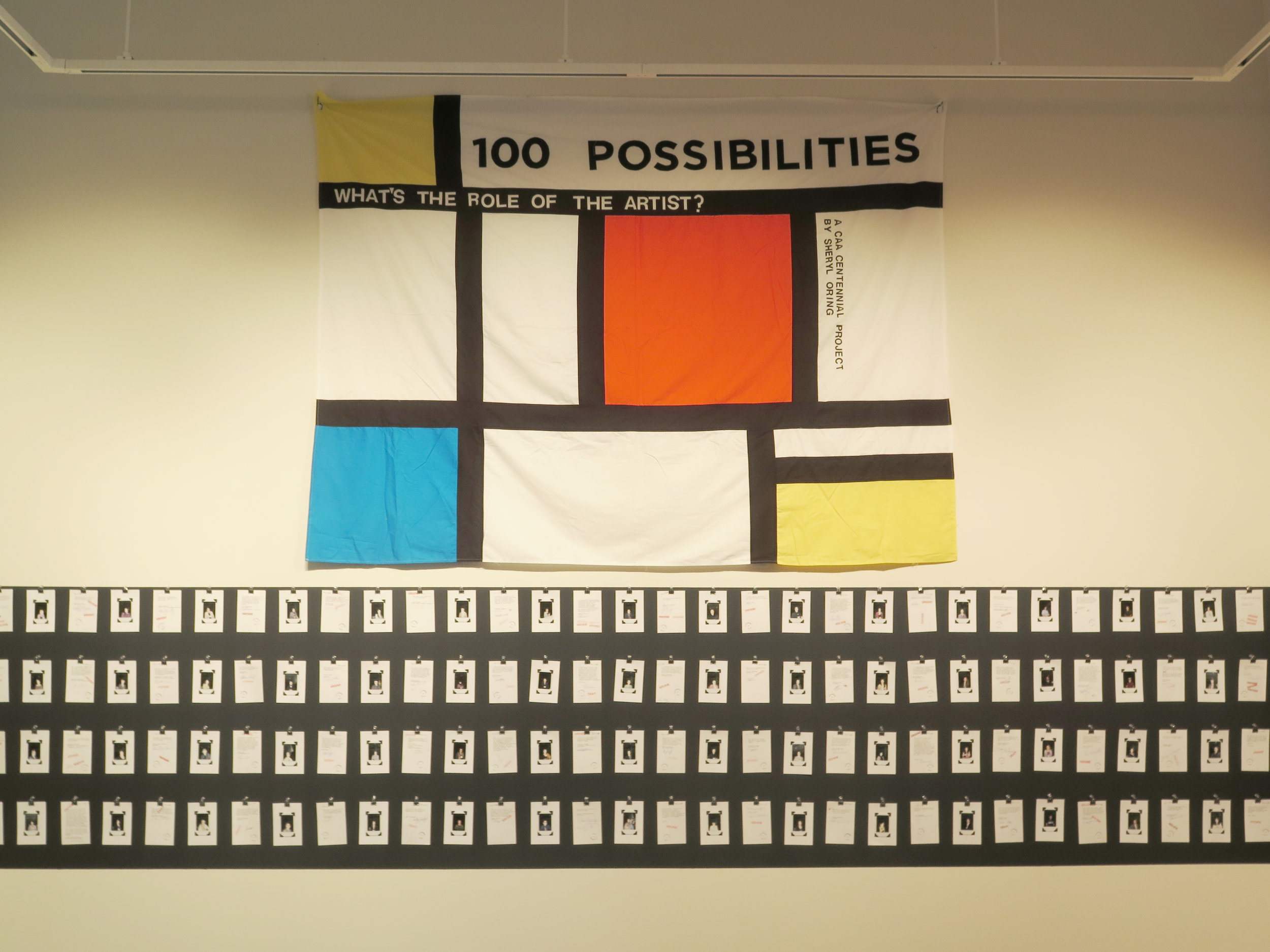 Special thanks to Emily Larned for the catalog and sign design; Jonathon Anderson for design and fabrication of the I Wish to Say archive boxes; Amy Mees for designing the banners, artist books and logos; Dhanraj Emanuel for years of photo documentation of various projects; James and Alex at Good Earth Films for video documentation of several projects; Bridget Elmer for getting this project off the ground and printing the Agitype newspaper on the risograph; and Mark Ormond and the team at Ringling for all the support.